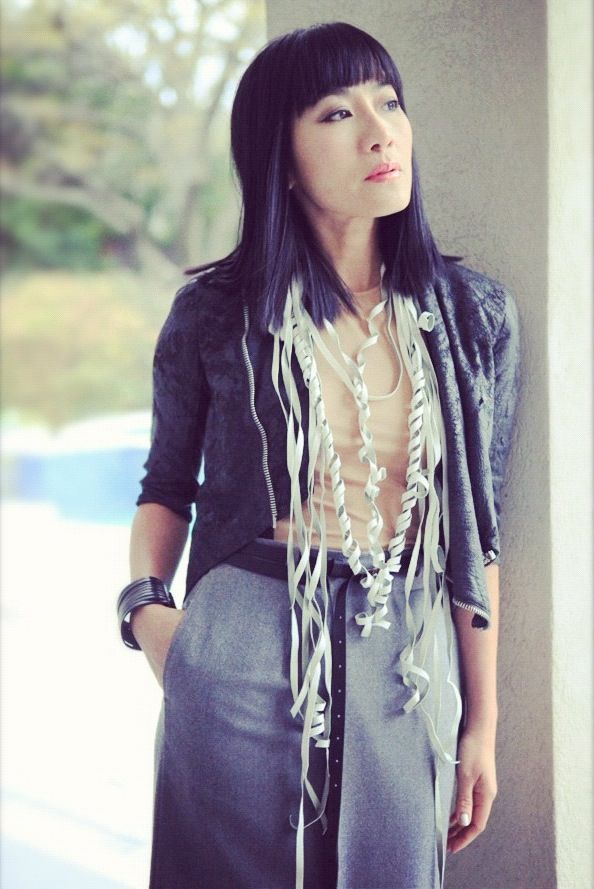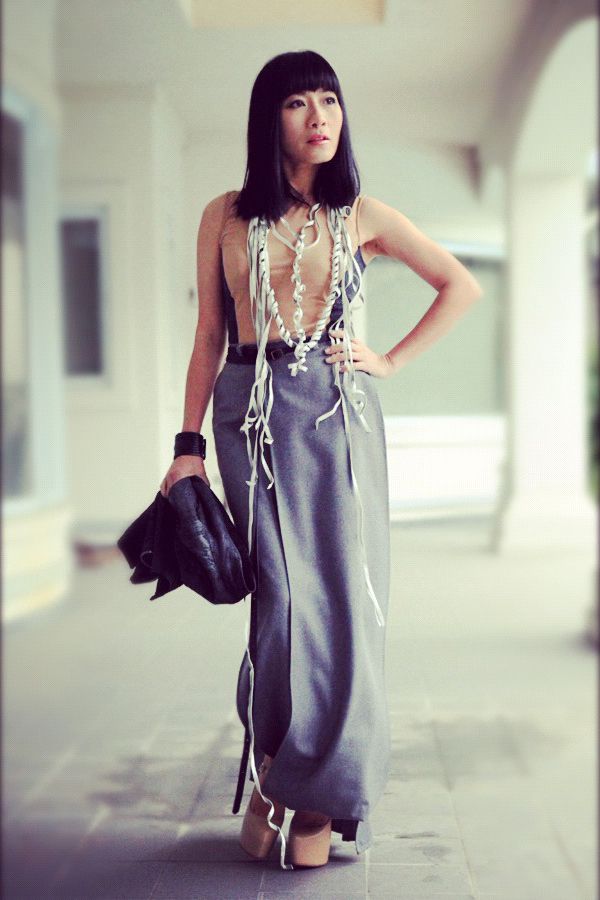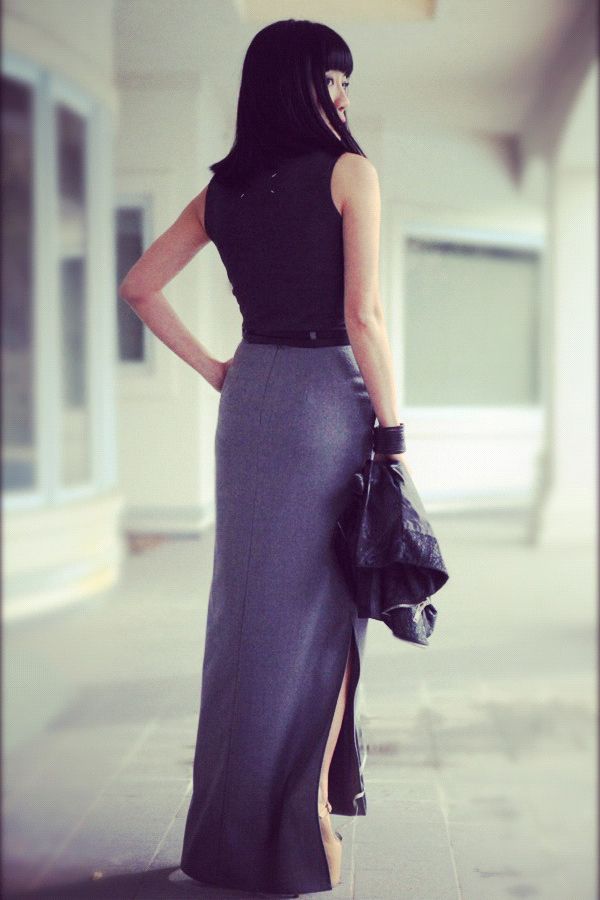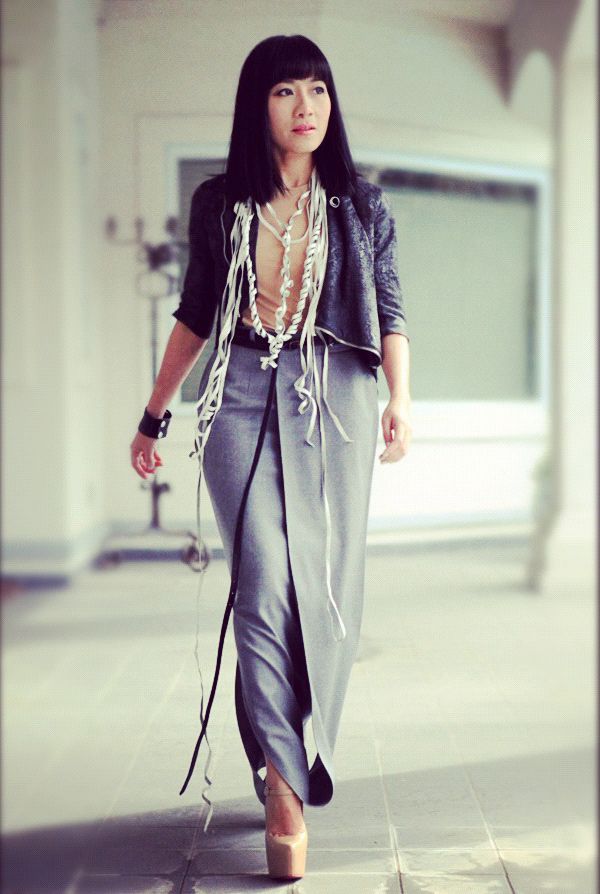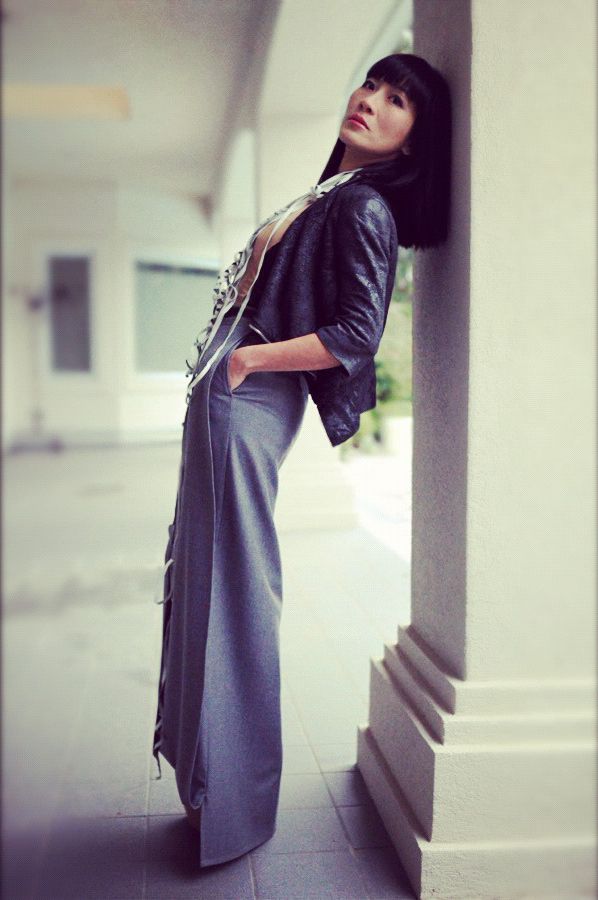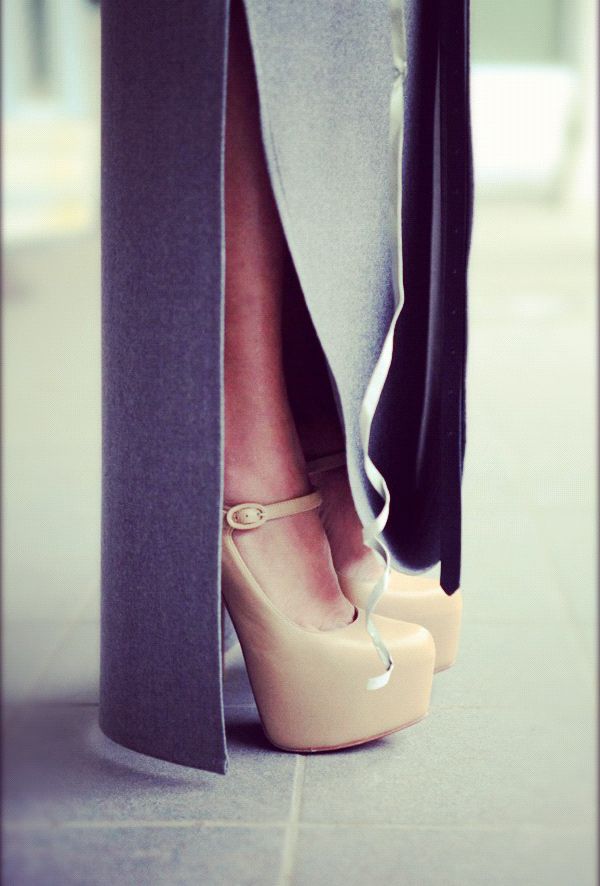 Maison Martin Margiela is another one on my A list designers. Although he has already retired, his design team has been doing a excellent job keeping the spirit of the house. Attending MMMargiela show for the first time was like a dream come true. I was so excited for it and enjoyed every moment of it.
Here is what I wore for the show: MMMargiela two tones nude/gray bodysuit (
similar here
), skirt (
similar here
), and necklace. Pairing with Rick Owens jacket, my 1 year old nude Christian Louboutin Lady Daf platform Mary Jane pumps, and bracelet was a local Paris flea market find.
Thank you everyone for reading!! Have a wonderful day ahead!! xo…Hanh