The picture below shows the details of my outfit. I wore this look on one of my free days and walked around Paris to capture the Paris street styles. Thank you Martina for this picture!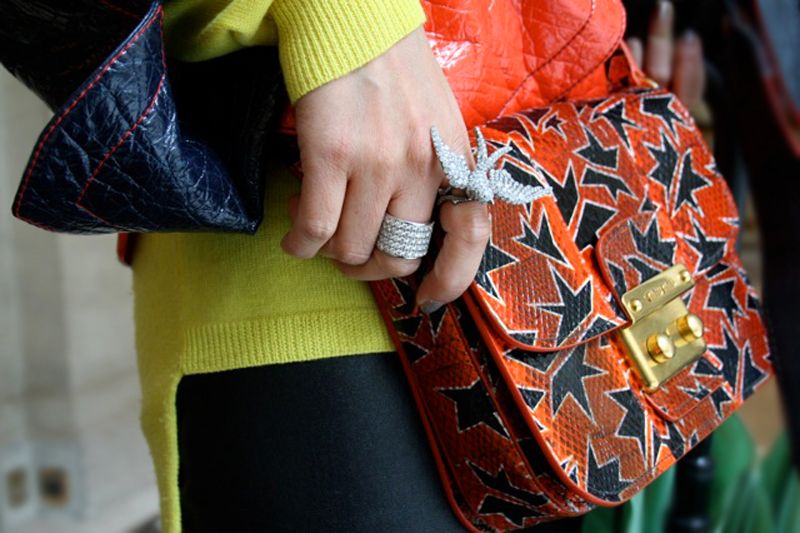 These cool shoes were from a beautiful girl on the street. I admired her for having bare legs on a cold day in Paris. It was raining and cold that day.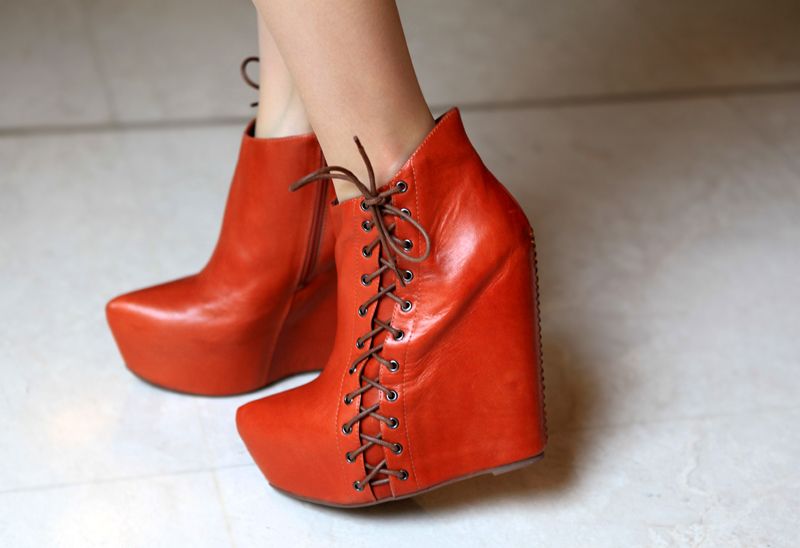 Great heels.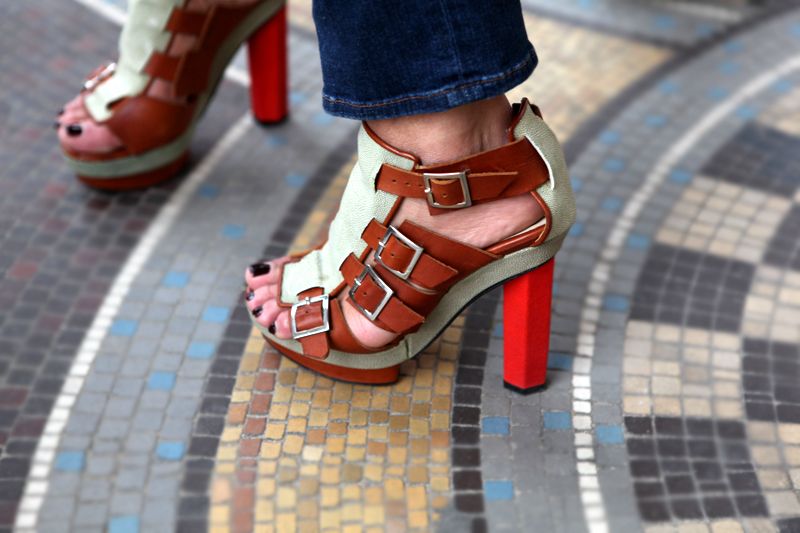 Great mix.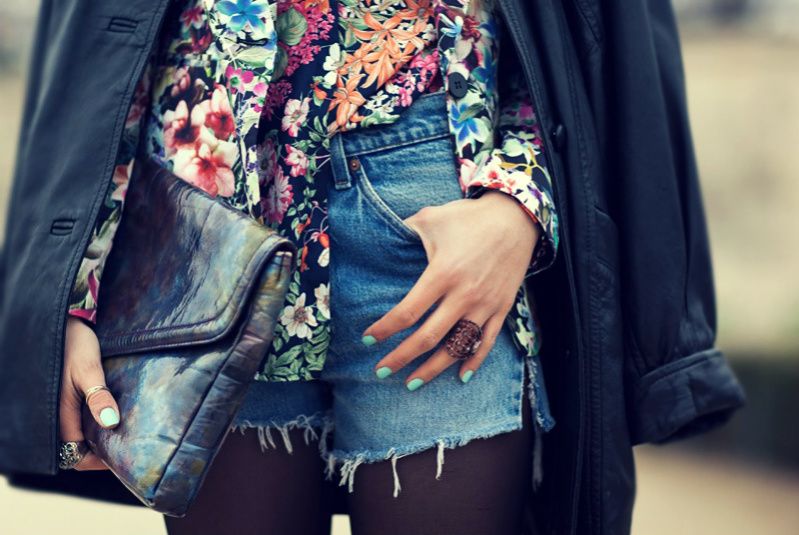 Love how the cream shows the details of her bag and collar. Great touch with bright lips.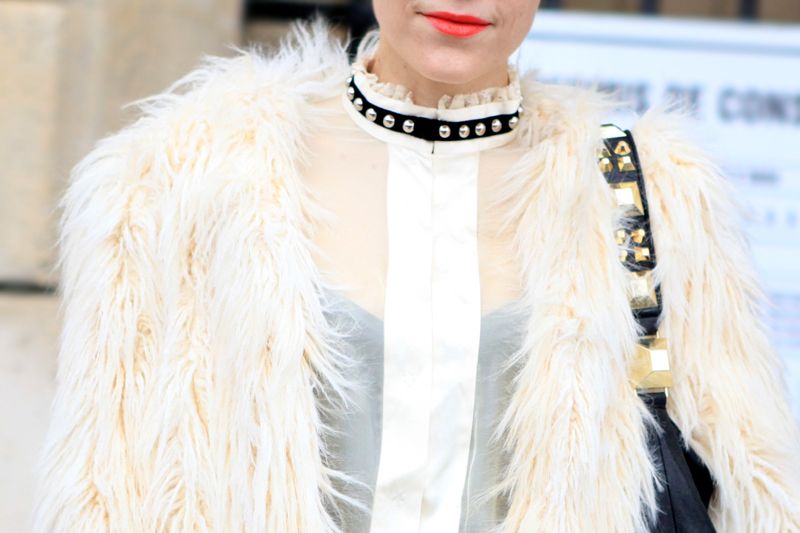 Two pictures below show the details of my friend Martina's outfit. Love her Hanna Bernhard lion statement necklace.
Awesome Chloe boots.
Thank you everyone for reading! Happy Sunday and a wonderful week ahead!xo…Hanh