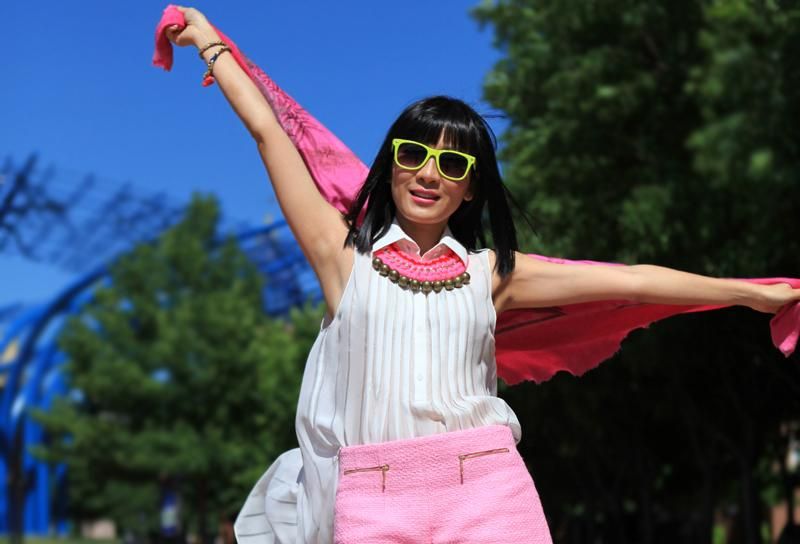 Wearing this outfit on past Saturday for a lunch date with my husband to celebrate our 12th anniversary. I intended to wear something pink to express my sweet love and my happiness to my beloved husband. Something pink that reminded us of our song for our first dance, La Vie en Rose.
This pink Zara shorts from my friend came just in time. They were a gift for my birthday a few days ago. It's nice when your friends know what you like. Yes, she knows I love pink. Sweet!! I styled the shorts with Marni necklace; also a gift from another friend who knows pink is my favorite color, Alexander Wang tailed blouse, Avant Toi scarf, and my last year Cacharel sandals.
The green/yellow neon sunnies was a great color to break the pink of this look. The sunnies were from a street vendor in Barcelona for 3 Euro, I think that was great.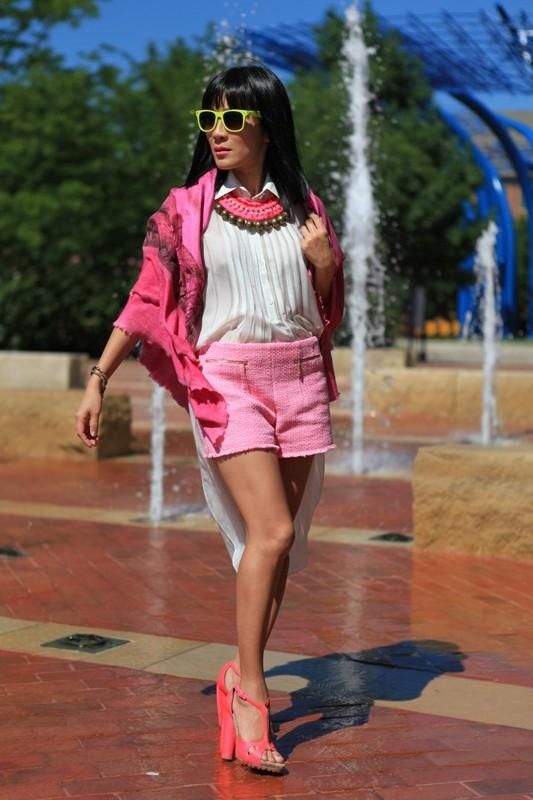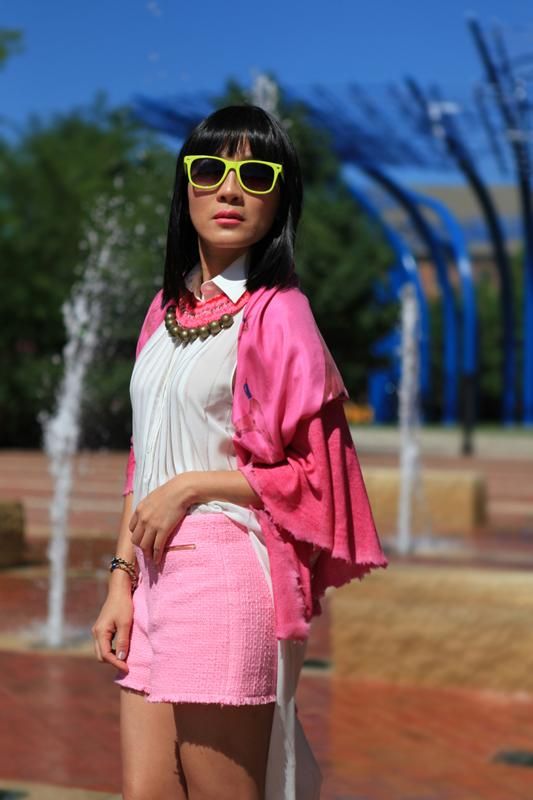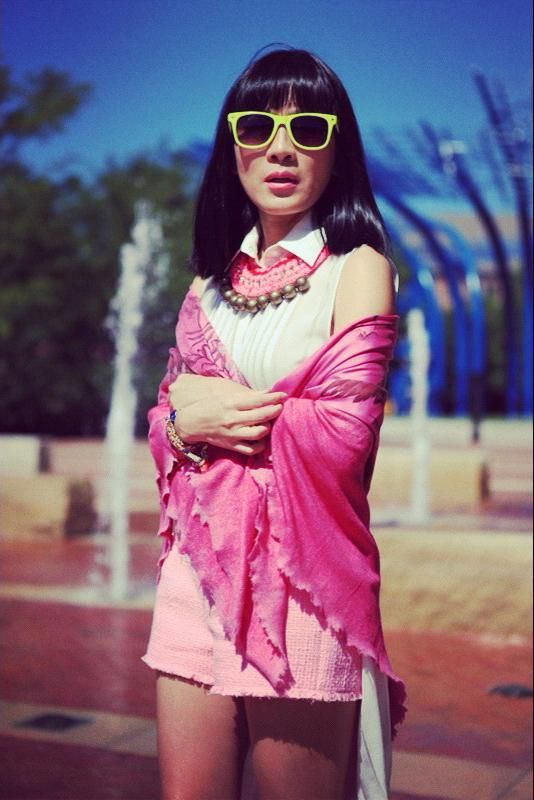 Thank you everyone for reading and comments! Wishing you a wonderful week ahead! xo…Hanh