I'm madly in love with the Miu Miu Spring 2010 rtw collection and you probably are, too! The animal prints (and one not so G-rated lounging-nude motif) are just so adorable, fun, and yet naive. You can see that every piece in this collection will become timeless piece in your closet. I also love the Miu Miu shoes of this season. They are absolutely stunning. I wish I could get my hands on them, but it seems so far I don't have the luck :(. Anyway, here is the birds top: I would pair this top with everything; skinny or flare-leg pants, nice denim skinny or flare jeans, short or long skirt…. It's very versatile.
The light of the sunset gave my skin a nicely pinkish tan. I love it!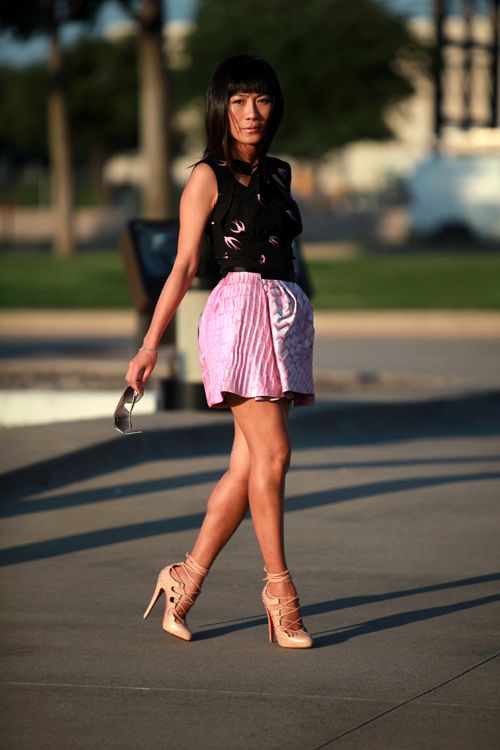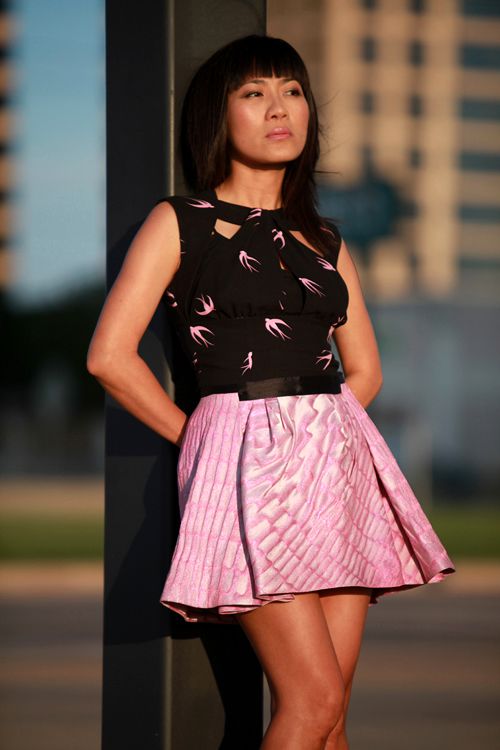 Ivory Antique
Do you remember that I mentioned that we accidentally found the Chinese/Italian antique store in China Town, San Fransisco?. It's called Micheal. It's located at the corner of Bush and Grant and it's a serious antique store. It has so many unbelievable pieces, especially some ivory pieces and mammoth tusk pieces. Here are some that the owner allowed me to take a picture of.
Look at this antique ivory. It's one of the Chinese Kings. Its detailed carving are amazing. This piece and the Chinese queen below are my favorite. They truly show the art of carving.
The Chinese queen.
The turtle carrying the book with two dragons wrapped around, it has old Chinese style writing on it.
Chinese chess set made by bone and ivory.
This western style chess set made in Italy is also my favorite. It's actually a four feet square marble table with chess pieces.
Thank you very much for your continuing support and comment!!
Wishing you all a fabulous day ahead!!
Big hugs…Hanh 😉
Ps: I'm glad that I'm able to turn back on my comment page now 😉