Hiramatsu restaurant at 52 rue de Longchamp, opened on October 2001. It's one of the best restaurants in Paris according to The New York Times. The restaurant menu offers French cuisine. Culinary creations are made by owner-chef Hirotoshi Hiramatsu. The food is exceptional. It's light, delicate and transparent cuisine; the food that is underlined with the simple juices emanating from its preparation, aromas expressed by their contrast. The cooking is respectful of textures. This is our second time to have his food. The first time was when we were at Hokkaido, Japan, and the restaurant was called Le Baerenthal.
Hiramatsu Inc
has about 20 restaurants all over Japan, but only one in Paris.
Amuse bouche: cheese chips with snow pea ice cream – very refreshing.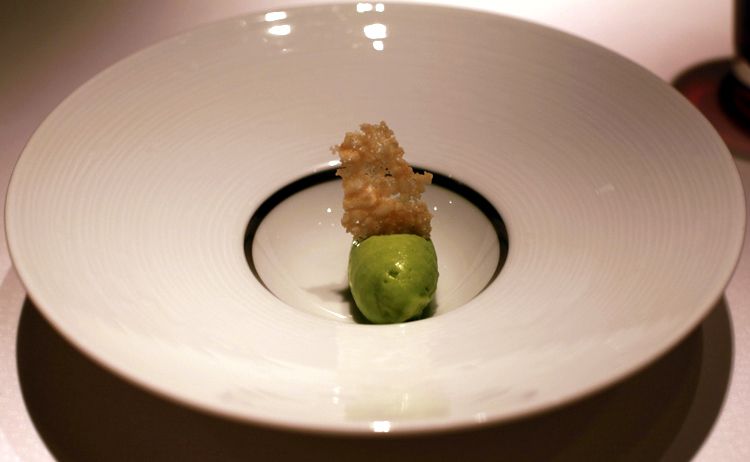 Lobster medallions with truffles and sliced duck.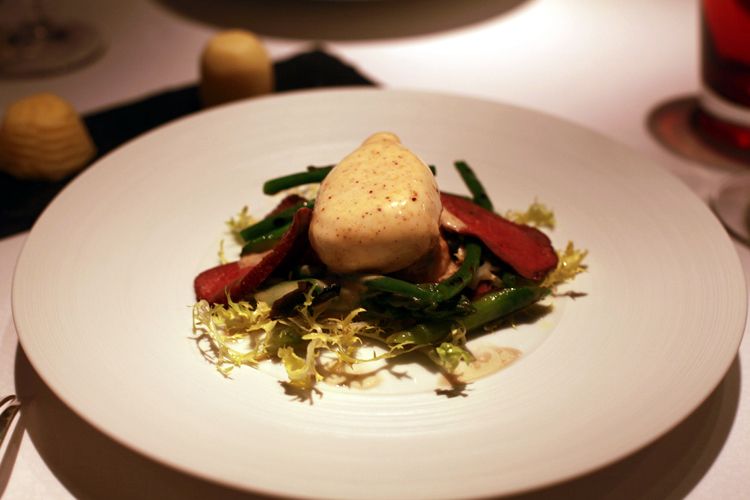 White fish with green apple, pear, and red pepper.
Chicken with truffle cream and green vegetables.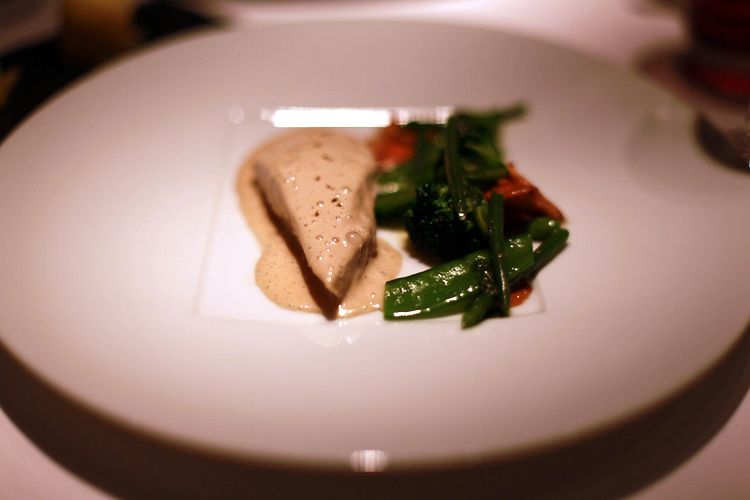 For dessert: strawberry "soup" which was a lightly whipped concoction of fresh strawberry with vanilla bean ice cream and rhubarb. It's very lightly sweet and perfect for spring/summer dessert.
Chocolate truffles and macaroon cookies.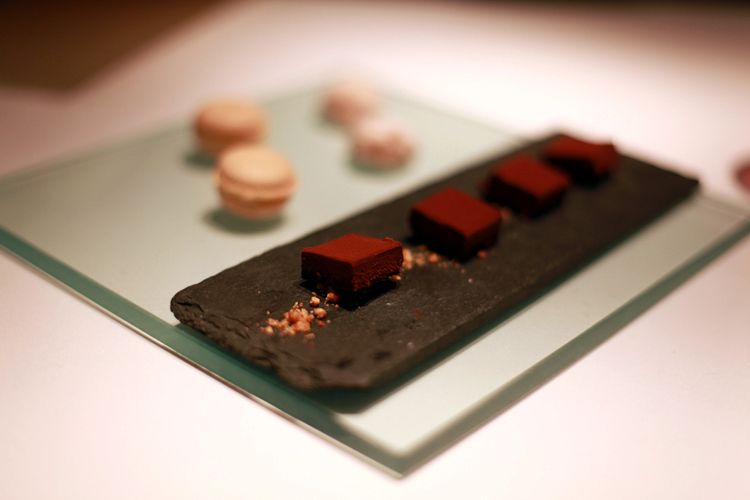 Le Baerenthal Restaurant, in Japan
.Named after the region of north France, " Le Baerenthal" is situated in Sapporo. It's kinda cool how the restaurant is located. It's a beautiful, elegant western architecture, and gorgeous interior design. The best part of this restaurant that I remember and enjoyed very much is its beauty and the way it is situated, blessed with the clean air and surrounded by the unspoiled nature of Hokkaido, Japan. The restaurant menu also serves French cuisine made from local seasonal ingredients of Sapporo.
These pictures of me were taken in Paris. Wearing: Zero+Maria Cornejo outer top and pants, Christopher Kane for Topshop bodysuit, belt ??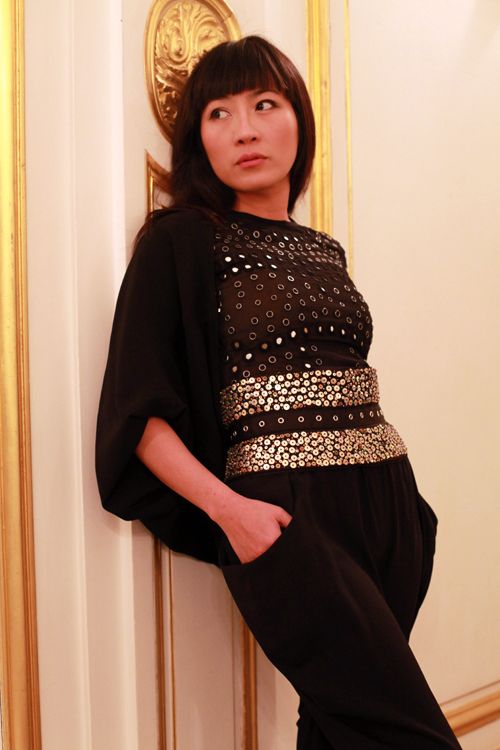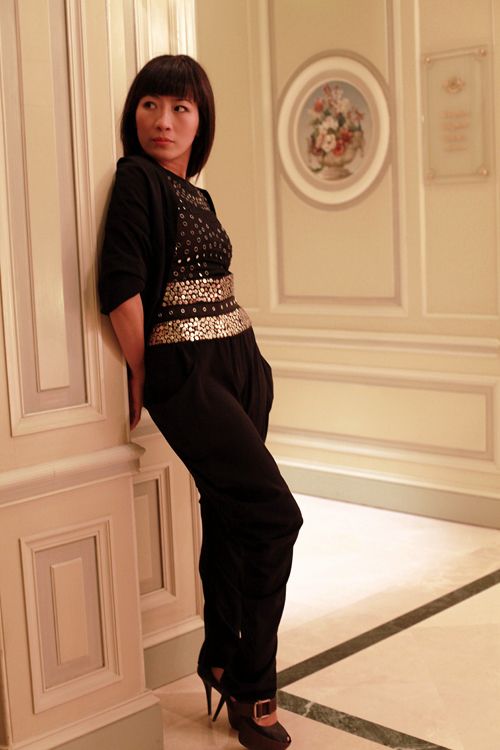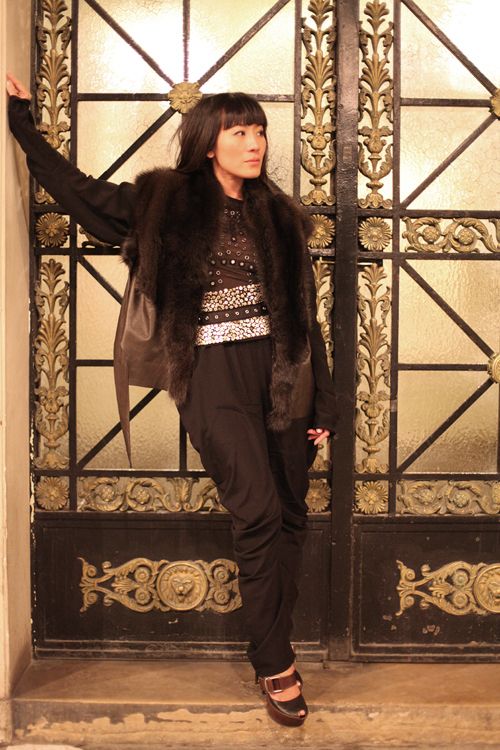 Thank you for your visiting! Wishing you all a wonderful day! Big hugs…Hanh 😉