Kimme Winters necklaces incorporate unusual artifacts and mixes them with a variety of pendants such as: Buddha, cross, charm of Mary, medallions, heart charm..ect…and beads which make her necklaces are different.
This red beaded with mixed pendants and Cross is my third one from her design. I love the bright red shade of these beads and
I've got a fun idea to wear it across the shoulder. Yet, it is my new way to wear a long chain necklace. It's different and fun.
To see my other Kimme Winters necklaces,
here
.
These colorful plastic bracelets is a gift from one of my friends. And I got this photo below from my friend's twitter, Carlo @cfashionstyle, to share. I really like the way that he captured the object and the lighting of this photo, I think it's very artistic.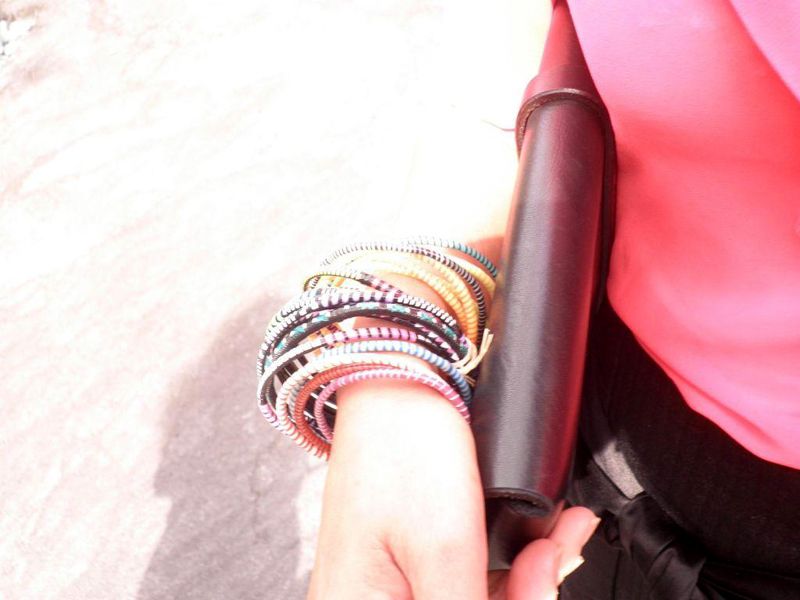 Wearing: Top from Free People, Rick Owens skirt,
Johnny Farad clutch, and Nina Ricci sunglasses.
Have a wonderful day to you all!! x0…Hanh