I went to vintage shop the other day and saw a French lace full skirt but its size was too big for me. I really love the lace of the skirt. So, I brought it home, gave it a new-cut (copied the cut of my pajama shorts), and made it into shorts.I truly love this DiY lace shorts. I can see styling it with my leopard Junya Watanabe top and Christopher Ross cheetah belt buckle. I'll probably share this look later.
Here is the DiY black lace shorts.
I also bought some white lace fabric to make a pair of gloves.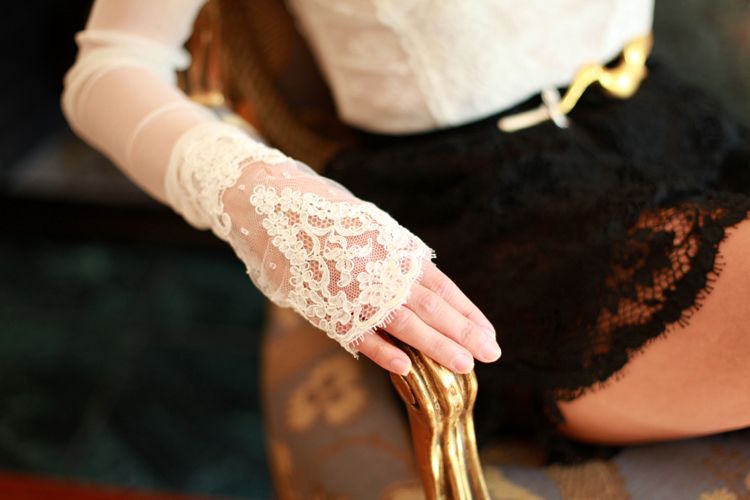 This is the Christopher Ross hummingbird belt buckle which I purchased at
Crimson In The City
online vintage store. The bird is just so cute. I wore Cosabella white lace corset, was about 9 or 10 years old (I had the black one too, remember?). Over the corset is white mesh bodysuit from Urban Outfitters.
In this look, there's a lot of lace. I wanted it different and sweet, delicate and feminine, just like a hummingbird.
Dolce & Gabbana Inspiration
.
In this fall season, I love every ensemble of Dolce & Gabbana on the runway. It's my inspiration of this fall. I can see that I could pair many pieces in my closet to get the Dolce & Gabbana fall look. Yes, go wild in your outfit with contrasting animal patterns is a major must-have of this fall.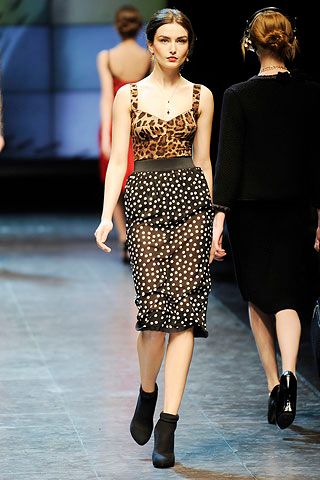 Pairing my DIY polka dot skirt with leopard Junya Watanabe top and Christopher Ross cheetah belt buckle. The skirt still need a final touch. I can't wait to share this look. It will be a hot outfit
Thank you everyone for visiting and comments!
Wishing you all a fabulous day!! Kisses…Hanh 😉